TheBubbaArmy
The Bubba the Love Sponge Show | Back at Arby's for Their Chicken Sandwich – Bubba's Chicken Sandwich Review Ep. 15 #TheBubbaArmy – VIDEO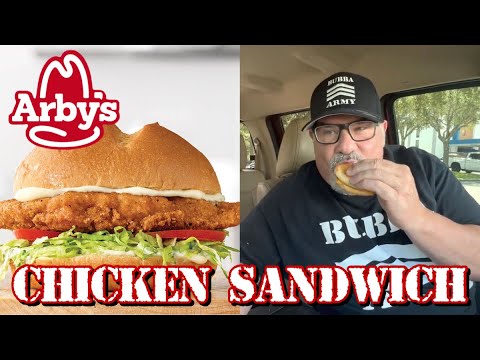 Which Chicken Sandwich Is Really The BEST???
Episode 15 of Bubba The Love Sponge's New Series: Not Just 1 Bite, Half The Sandwich, Because I'm A Fatass!
Bubba makes his return to Arby's to try their take on the chicken sandwich.
#thebubbaarmy #classic #chickensandwich #asmr #foodblogger #foodpics #mouthhole #foodie #friedchicken #foodblogger #thebubbaarmy #howardstern #shocking #comedy #entertainment #funny #fyp #influencer #news #respect #subscribe #viral #video #vlog #youtuber #YouTube #youtubechannel #bubbaarmy #tampa #hulkhogan #hulk #sirius #twitch #warsawindiana #bubbathelovesponge #btls
New episodes every week!
SUBSCRIBE/LIKE/SHARE/COMMENT:
NEW MERCH IS UP!! GO TO http://www.bubbaarmymerch.com
FOR ALL THINGS BUBBA: http://www.thebubbaarmy.com
LISTEN TO US NOW: http://www.bubbaarmyradio.com/
LIKE OUR FACEBOOK: https://www.facebook.com/TheBubbaArmy/
FOLLOW US ON INSTAGRAM: @TheBubbaArmy


Click for the TheBubbaArmy Homepage